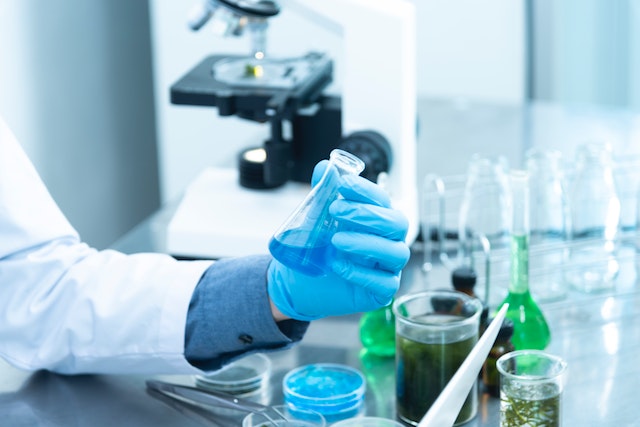 Gamma radiation, or gamma rays, is the ultimate sanitizer in the electromagnetic spectrum. Their potent ability to penetrate deep into products eradicates microscopic invaders, including bacteria. Think of them as an incredibly effective deep-cleansing routine for various items.
The best part? Gamma rays get the job done without warming up the product or leaving any traces. Despite their ability to penetrate into the product, they don't cause radioactivity. Gamma radiation is effective enough to be commonly used to sterilize surgical equipment, gloves, and sutures, making it a safe, efficient way to sterilize PMU products.
In a strategic partnership, Quantum PMU Colors collaborates with a renowned sterilization expert to harness the power of gamma rays. After their meticulous cleaning session, Quantum receives a certification, acting as a seal of approval to ensure the ink's cleanliness. For added transparency, each ink bottle is marked with a unique batch number, providing insight into its origin.
But Quantum's commitment to purity takes it one step further. Every ink product undergoes rigorous tests to ensure that there are no lurking microorganisms. When you choose a Quantum pigment, you're opting for the epitome of purity – no residues, no radioactivity, just pure, safe ink that you can trust.
Ready for the Purest Ink Experience With Quantum PMU?
Choose Quantum PMU pigments and embrace the confidence of absolute cleanliness. Elevate your standards with the safest and the most sterile PMU pigments, such as lip pigments, eyebrow PMU makeup, eyeliner colors, scalp pigments, and more. Give your canvas the quality it deserves. Experience the epitome of purity –the safest ink awaits. Take the leap and make your mark with Quantum today!